Celebrating Conservation Leadership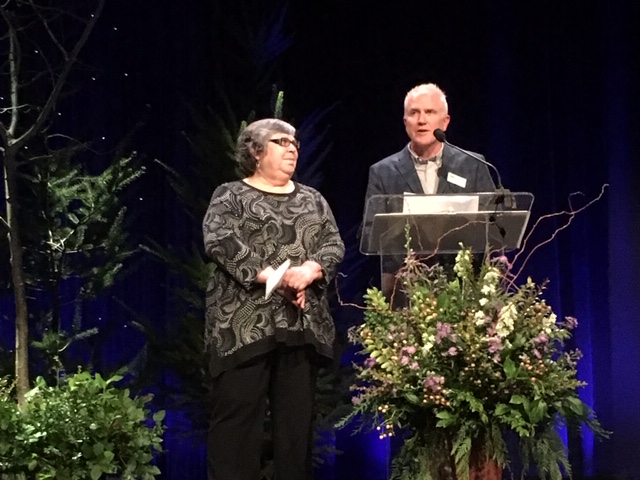 Congratulations to our founder and President, Rose Letwin, who received Woodland Park Zoo's Outstanding Philanthropic Leadership Award during a celebration thanking its Thrive 2019 Wildlife Heroes.
Robert Long, PhD, the Zoo's Senior Conservation Scientist and a Wilburforce Conservation Science Fellow, presented the award to honor Rose for providing seed funding for the Zoo's wildlife conservation program, and for supporting research on regional carnivores with the goal of informing best practices around how humans and carnivores can coexist peacefully in the state's shared landscapes.
She was celebrated as a pioneering environmental philanthropist who embodies the spirit of generosity and the power of philanthropy to improve lives for all species.
We're grateful for the work Woodland Park Zoo does, and delighted that they chose to honor Rose for her commitment to conservation and science.